If you look at
my post back in October
, I listed several thriller and mystery novels that I would like to read in October. I was very successful and managed to read 6 out of the 8 listed there. I decided that even though they are all non review books, I still would like to put my thoughts and opinions of these books in writing and up on the blog. So here they are! Let me know which books have you read and which you want to read.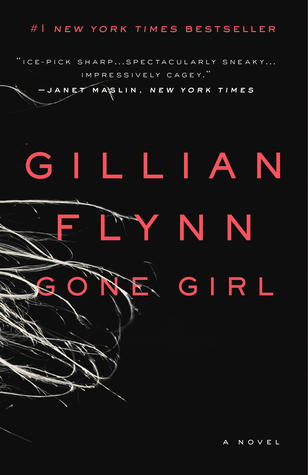 4/5 stars
I wanted to read Gone Girl because I love mysteries and I wanted to watch the movie as soon as I can. Gone Girl was very slow initially, up to the first 100 pages. After a small reveal, things picked up and that's when I started getting excited to continue reading. Nick Dunne (the husband) was such a complex and creepy character and I needed to figure out what the hell was going on. I thought Gillian Flynn had one twist up her sleeve but in fact, she had
two
. I was so shocked. I was able to guess the small reveal as well as one of the big ones but the last reveal? and that ending? it killed me. I definitely enjoyed both Nick's and Amy's narration, right after when things started to get revealed. I really enjoyed Flynn's writing as well as her ability to keep me guessing and all the twists she came up with left and right. I will definitely be picking up more of her books in the future, Dark Places and Sharp Objects are on my to buy list.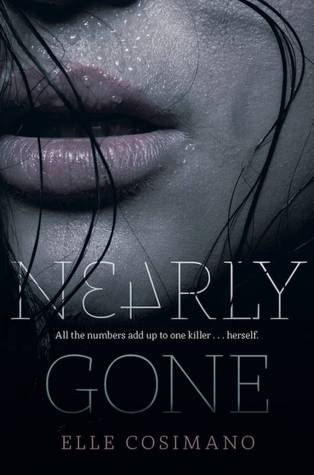 5/5 stars
Nearly Gone was such a fantastic read. I loved the mystery in the whole book and the infusion of mathematics and science. The main protagonist is a junior in high school and a contender for a scholarship through her chemistry class. She reads the connections paper and one day she stumbles upon a weird message that ends up being linked to a night where a girl was found naked under the bleachers, painted with colors and a number. After that, every time there is a new connections paper (every week), it is linked to such an incident or murder. Unfortunately all signs are pointing out to Nearly, so she is running against time trying to solve the mystery and find the person behind it and the reason of them targeting her. I loved the plot line, the main protagonist, and how thrilling this book was. The romance was also very swoony. I found out this is a duology so I can't wait to get my hands on Nearly Found and revisit Nearly's world. Definitely recommend this one for all mystery fans.
3/5 stars
I picked up The Ruining based on both my sister and friend's recommendations. They raved on how this psychological thriller had them creeped out throughout the whole novel. Unfortunately that wasn't my experience. Annie, the main protagonist, moved to a house as a nanny. She just started her freshman year at college and is so glad she finally escaped her home life. What Annie doesn't count for is how this is the start to very weird and creepy scenarios. I personally found no mystery in all of this. I knew immediately what was going on and whether Annie was hallucinating or if someone is behind all of that. Also, Annie annoyed me to the extreme. She never spoke up for herself and never tried to find out what the hell was going on. It was a struggle, my connection to her. I did enjoy it for the most part but I wished there was more complexity and depth into the characters as well as the big reveal and what comes after it.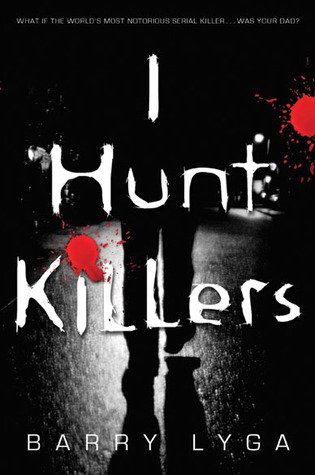 4/5 stars
I was very hesitant to pick up I Hunt Killers because I hate anything gory. However, I not only picked up the book, I borrowed the audiobook from the library and pretty much listened to the whole book. Jasper Dent, the main protagonist, is the son of the most notorious serial killer in the 21st century. His dad had already been convicted and is in jail. However, several years later, their town becomes the target of another serial killer. Jasper is determined to find out who the serial killer is. Initially I wasn't a fan of Jazz because he was a bit creepy in the sense he somehow struggles with a human's worth and whether he'll be a killer like his father. I didn't understand how he could think that way but the more I knew about him and listened to more of his memories, the more I understood that boy was traumatized and grew up with a serial killer that skinned Jazz's own dog alive while he made Jazz watch. I really liked Jazz's best friend too and he was the best comic relief in the book. This is a trilogy and I now really want to continue it. I definitely recommend it to any fans, even mystery fans who don't like gore.