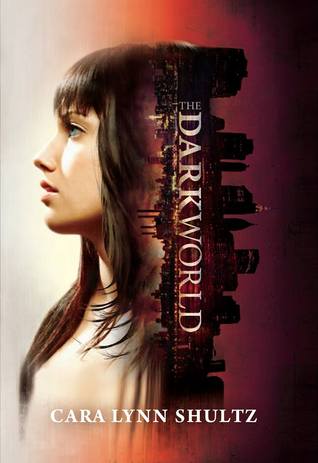 Title: The Dark World
Author: Cara Lynn Shultz
Publisher:
HarlequinTeen
Publication date: May 27, 2014
Genre(s): YA (Paranormal)
Paige Kelly is used to weird--in fact, she probably corners the market on weird, considering that her best friend, Dottie, has been dead since the 1950s. But when a fire demon attacks Paige in detention, she has to admit that things have gotten out of her league. Luckily, the cute new boy in school, Logan Bradley, is a practiced demon slayer-and he isn't fazed by Paige's propensity to chat with the dead. Suddenly, Paige is smack in the middle of a centuries-old battle between warlocks and demons, learning to fight with a magic sword so that she can defend herself. And if she makes one wrong move, she'll be pulled into the Dark World, an alternate version of our world that's overrun by demons-and she might never make it home.
The Dark World is hardcore paranormal, creatures, slaying of creatures, war between creatures, and the key to everything, our main protagonist. I generally don't read these type of paranormal books but the synopsis captured my attention and I decided to request it. My one line review would be that The Dark World was a great novel but I found myself skipping paragraphs that bored me and wanting to get down to the main plot. You know I dislike the over use of descriptive paragraphs and we have a ton of those in this book. Also, I sometimes felt the fighting of the demons to be a bit unrealistic? Still, the characters were great. That is something I really enjoyed about the novel.
The main protagonist, her ghost friend, and the love interest. Other characters that are supposed to be good have me suspicious of what they'll be up to in the sequel. In terms of the plot, it is nothin unique, this is a typical paranormal plot but I hoped I'll find something unique about it that'll get revealed later in the novel but I didn't. Also, the romance initially was way too quick but they did win me over later on, something that doesn't happen often, still I cringe at some of the cliche words that were being swapped between each other. As you can see, i can barely make up my mind on whether I enjoyed the book more or disliked it more. I believe this is mainly subjective because I just don't usually read these type of paranormal novels. Lastly, the ending.. I know I'm supposed to be shocked at it or something but I'm not.. What I am is pissed off at the main protagonist for not thinking about her family. That is all I can say.
Basically if you love reading paranormal creature novels then I do suggest you pick it up but if you don't read them then I wouldn't recommend it. I obviously fall in the latter group. Schultz does have another paranormal series she's written and I wouldn't mind checking it out since I did like her writing, for the most part.