Welcome to the first stop at the Summer Book Talk event that we are hosting along with Annja from Kindle and Me and Amber from Books of Amber! If you saw the introductory post you would know what this event is all about, and if not then click here and read up! For the first day of the event we have Esther, a publicist at Macmillan Audio that will answer a couple of our questions and enlighten us on how the publicity aspect of a book (audio book in this case!) works. The interview was very informative and now I want to switch majors and get into publicity! Also, Macmillan Audio have been generous to host a giveaway here so be sure to enter that!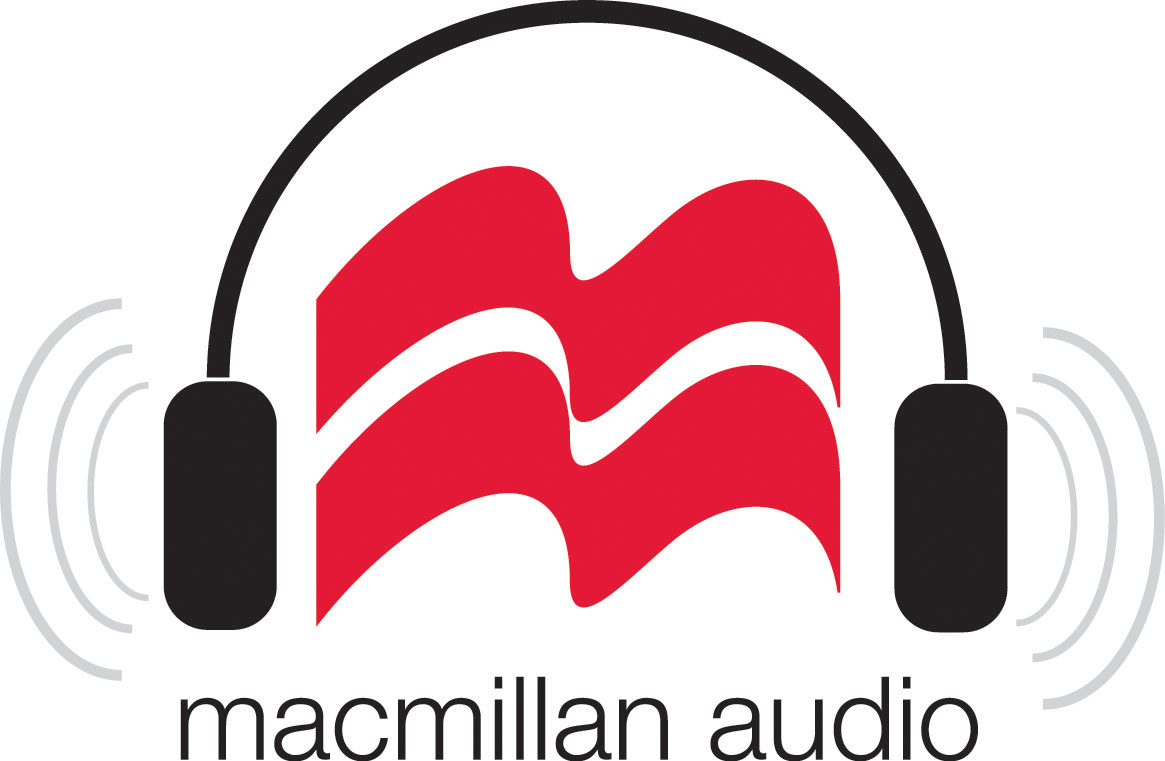 Macmillan Audio (formerly Audio Renaissance) was founded in 1987, published its first titles in 1988, and was acquired by Holtzbrinck in 2001. In 2007, it launched its children's program, newly named Macmillan Young Listeners, to publish audio editions of exciting new and classic children's literature from among the Macmillan young readers publishers. Macmillan Audio offers titles both abridged and unabridged both on physical media and by digital delivery.

Macmillan Audio publishes audio editions of the best fiction and non-fiction books for adults and children, from among the Macmillan trade publishers including Farrar, Straus & Giroux, Feiwel and Friends, Henry Holt and Company, Picador, Roaring Brook Press, Square Fish, St. Martin's Press, and Tor Books, and it acquires titles from outside publishers as well.
Hello Esther!

let's get this interview started
1. As bloggers/readers, we only know our side of it - the part involving ARCs. Could you please tell us more about your role as a publicist for audio books and what it involves?
Sure! As a publicist for audiobooks, we actually don't have ARCs. The narrators need to record from the finished manuscript, so we rarely have a product to distribute as early as our print counterparts. In a few special instances, we'll make ALCs (advanced listening copies), but for the most part, we send out finished CDs to reviewers about four weeks before publication for reviews. The other aspects of the publicity campaign vary from project to project:
a. If there is a particularly interesting author/narrator team or aspect of the audiobook program, I will pitch for print, TV, and radio interviews to discuss the collaboration and content.
b. If the author is doing a tour, I will make sure that the audiobook is stocked and prominently displayed at events – sometimes the bookstores are even amenable to airing a clip from the audiobook on the loudspeakers to introduce the author!
c. When the author appears on a national show or is reviewed in a major publication to promote the hardcover, I will get in touch with their website and encourage them to post a clip from the audiobook online as multimedia content to enhance the feature.
The list can go on and on depending on the specific project and the opportunities that it presents. I am always looking for new and innovative ways to place my audiobooks in front of as many people as possible!
2. How did you get into the publishing industry? Is it as glamorous as it seems to us bibliophiles?
I studied Political Science and English in college, and did a publicity internship at Simon & Schuster during the summer after my junior year. I absolutely fell in love with publishing that summer and knew that it was exactly what I wanted out of a career. It is definitely glamorous and exciting at times, and also tedious and difficult at others, but if you love books there is absolutely no better field to be in and no better way to be involved in the process of creating literary legend.
3. What's a typical day at work like?
The best part about being a publicist is that my job really does vary from day to day. Some days I can be on the phone or at my computer pitching for eight hours straight, and other days I will be in meetings, at the recording studio, or out with authors for so long that I don't even make it to my desk at all!
4. How is a media kit usually put together?
I will read the book months before we cast a narrator for the audiobook so that I'm familiar enough with the plot to write the press materials. Then, once a narrator is selected and we determine whether we will be including any bonus materials on the program, I have enough information to put together my pitch letter and press release. I like to include a clip from the audiobook in the online version of the release to give people an immediate taste for the narrator and how their reading enhances the storyline.
5. How do you choose which books get made into audio books?
We have a wonderful editorial director who is responsible for deciding which Macmillan titles will be produced in audio. He also pursues rights to publish books from other houses in audio when appropriate.
6. Tell us your top 3 favorite books.
It's really hard for me to narrow it down to three! I literally read EVERYTHING that I can get my hands on. I don't discriminate by genre, age group or format – I'll have a memoir on my kindle to read on the bus, a thriller on my iPod to listen to on the elliptical, and a memoir in paperback on my nightstand to soak in before bed, then I'll switch off and put a YA title on my kindle, a sports book on my nightstand, and an essay collection on my iPod! Variety is the spice of life, right?!? If I HAD to narrow it down to three, I'd have to go with some of the classics:
1) An Enemy of the People will always be my absolute favorite play – I can read it once a week for the rest of my life and never grow tired of it.
2) Pride and Prejudice also never gets old – I remember what I was feeling when I read it for the first time as a teenager, and then again in college, and then again more recently. It's so amazing how my stage of life completely changes the way I relate to the characters, and what I get out of the story.
3) The Marriage Plot is a new favorite. It really reminds me of what it was like to be in college and try and map out the rest of your life. It's so beautifully written, but I find myself wanting to scream at the characters the same way I'd love to scream at my former self, knowing what I know now about life and growing up.
7. Could you tell us about a few exciting upcoming titles from Macmillan Audio?
Absolutely! Talking about exciting upcoming titles from Macmillan Audio is my favorite thing to do! Obviously I am excited about ALL of the titles that we have coming out in audio this summer and fall, but here are some of the ones that are particularly delightful:
1) Shine Shine Shine by Lydia Netzer, read by Joshilyn Jackson. The author is also in a band called The Virginia Janes, and she composed original music for the audiobook program that speaks to the plot of the book. They are songs that represent the ways her characters are feeling throughout the story, and really enhance the plot in an entirely unique way!
2) Memoirs of an Imaginary Friend by Matthew Dicks, read by Matt Brown. This story is told from the point of view of a 5-year-old's imaginary friend, lending itself to some really interesting questions regarding casting: what would an imaginary friend even sound like? Does he sound like the child? Is he quieter than a real person? The author and narrator worked closely to get the voice just right, and the result is something really special!
3) The Nightmare by Lars Kepler, read by Mark Bramhall. This is the thrilling sequel to The Hypnotist by the Swedish writing team. I especially love books that take place in foreign or exotic locales in audio, because the narrator pronounces all of the difficult words for you! I've read books that take place in France, only to listen to the sequels in audio and find out that the ways I was pronouncing some of the names and places were completely off! Listening to a narrator who has put the time and effort into setting the foreign mood makes all of the difference, and really allows you to be transported to the setting of the novel in a way the print book doesn't.
are generous enough to offer FIVE audio books of The Hunt by Andrew Fukada (US only). At the end of the post is the rafflecopter, fill it to have chance of winning one of the five (5) copies!
"Don't Sweat. Don't Laugh. Don't draw attention to yourself. And most of all, whatever you do, do not fall in love with one of them."
Also, some current and upcoming Macmillan audio titles include
Make sure to come back for the rest of the days in the Summer Book Talk event! As for today, we've also got another publicist interview at Anja's blog and Amber's blog! Be sure to head over there!
We've got a guest post by Adeeb from Bookville discussing the role of males in the YA world. Get more insight about this topic from a male's point of view! So be sure to check it out! All you have to do is click on the button to the right.
At Amber's side, we've got an interview with a debut dystopian author Heather Anastasiu. She is the author of the upcoming novel "Glitch". I personally loved that novel so head over to Amber's blog by clicking on the button to the right